World's First
Racehorse Exchange
The world's first and largest digital marketplace for Racehorse non-fungible tokens (NFTs) by ERC-721 & ERC-1155. All racehorses are backed by their physical counterparts.
Starting in Q4 2024
Mint Your Racehorse Ticket
TIER STARTER
Weanling or Yearling. Age between 0.5 to 2. Their racing ability has not been exposed.
0.04 ETH
0.05 ETH
3000 Tickets
TIER PREMIUM
2 to 3 years old ready to race horse. Grown up to 95% of their full adult height.
0.12 ETH
0.15 ETH
1500 Tickets
TIER ELITE
Junior classified racehorse that is eligible to immediately join a claiming race or above.
0.4 ETH
0.5 ETH
600 Tickets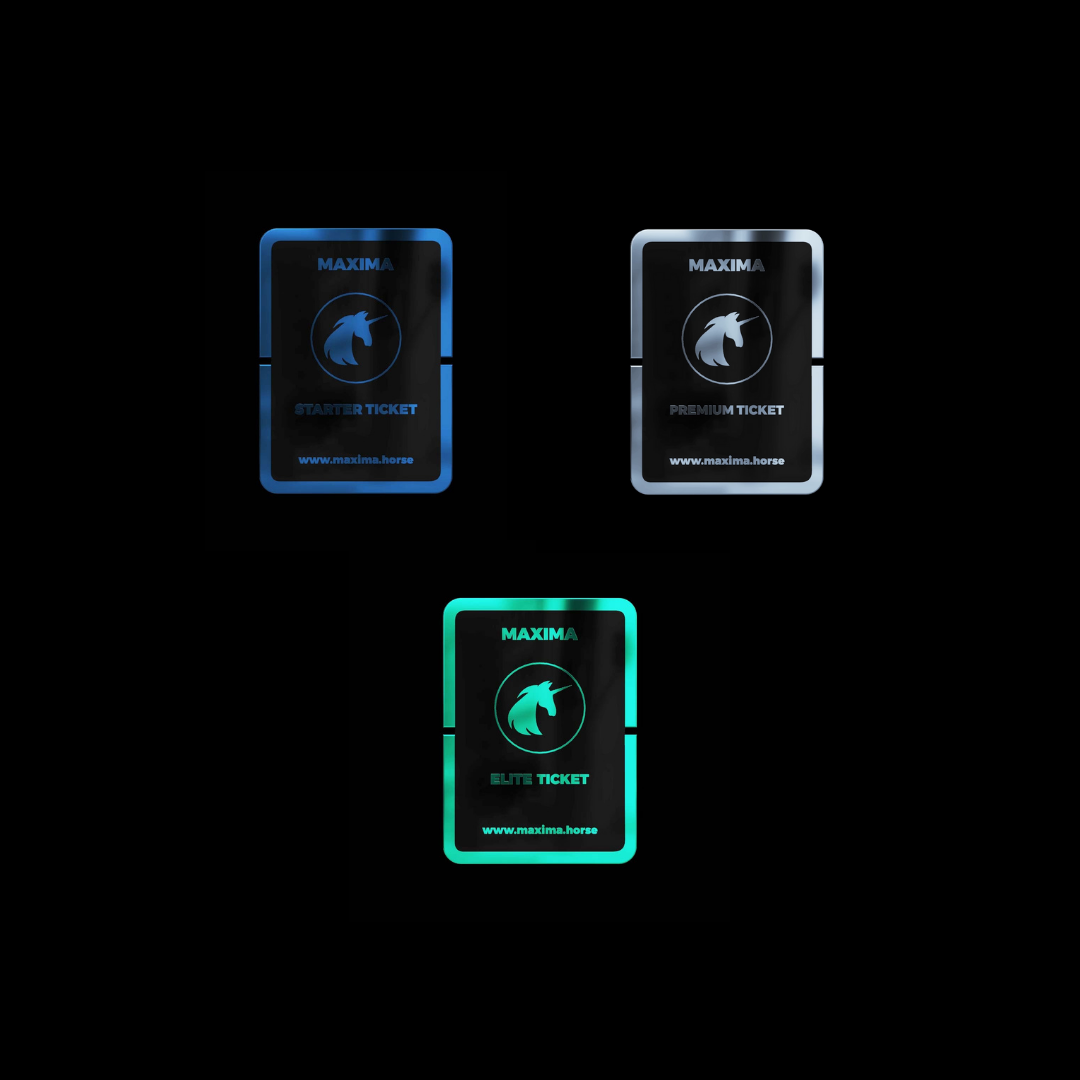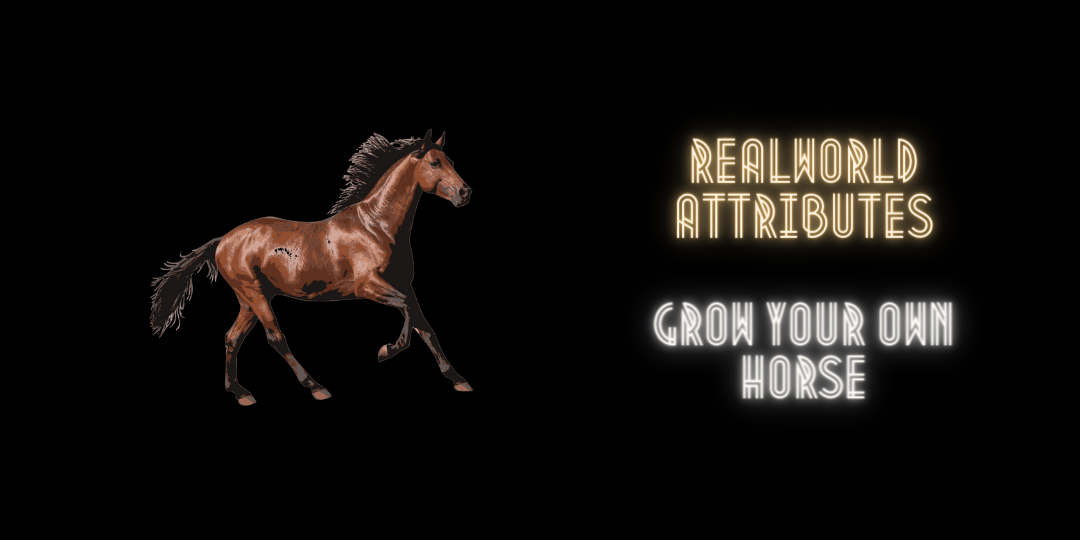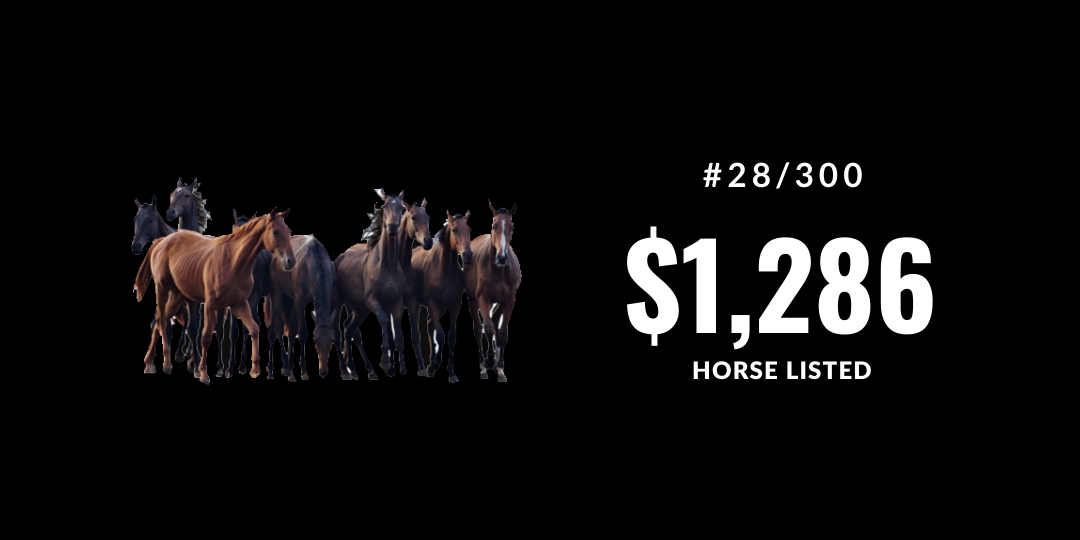 Redeemable NFT Tickets Sales
Be the first to be the world first NFT racehorse owner. It is also the early access ticket to our NFT Ecosystem, enjoying exclusive offers, Airdrop opportunities and more.
Whitelist x 100

There is only one round of presale with a total of 100 whitelisted addresses. The whitelist will be done in our Discord channel.

Presale x 450

Only those who are in the whitelist can join the presale. Every whitelisted address can mint three tickets at a presale price. The total supply for the presale round is 450.

Public Sale x 4650

There is no minting limit during the public sale. Since the supply of the tickets is limited to 4650, please reserve a time to mint to guarantee the offer within the period.

Benefit by Tier

There is no overlap across tiers. The age cutoff bases on January every year. Tier Starter and Premium have a potential higher appreciation rate and Tier Elite has proven itself passing a jump out.

Fractional Ownership

Ownership is proportional to the total supply of each tier. For example, if you have all the 600 tickets of Tier Elite, it means you are owning the entire NFT racehorse.

Fountainhead Supply

The total supply of each tier is equal to an entire racehorse or equivalent. Maxima and its partners currently supply more than 5 horses per tier for redemption. More redeem options will be provided in the future.

Seamless Ticket Redemption

The redeem page will be available in Q3 2024. You will be able to select the available horses by the ticket tier to redeem. After the redemption you will be guarantee an early access in our marketplace.

World-Class Service Provider

Maxima is a revolutionary Horse ecosystem which aims to collaborate with world-wide horsing racing stakeholders, currently the number of partnerships Maxima formed keeps increasing.

Racehorse Management

The total management fee of the racehorse is already covered until their retirement. The average retirement age for a racehorse is approximately 5 years old.
The revolutionary features
The Next Generation of Ownership
Buy and sell racehorses at ease
The ERC-721 & ERC-1155 introduce a standard for NFT, in other words, this type of Token is unique and can have different value than another Token from the same Smart Contract. The syndicate will be split into token-based shares to be traded on the Maxima platform, where share-owners can gain access to a transparent account of a horse's history.
No more complicated process

No middlemen with slow efficiency involved in transactions, complicated transfer processes are simplified.

Great price transparency without hidden fees

Every sale of an item is recorded on the blockchain and the data is publicly accessible, it greatly increases price transparency. This could benefit investors and collectors.

Liquidity & Accessibility

With shares transfer made available through blockchain, we are able to construct diversified racehorse portfolios for owners and client exposure for service providers.
Creator KYC + Mint
A racehorse NFT is minted once the horse is verified and the creator passes the KYC
Syndication / Auction Listing
A racehorse is either fully owned by a user or shared by multiple users in fractional shares
Purchase or Bid
A user buys or bids on a unique racehorse for a Genesis-NFT
More than a NFT
Own. Race. Earn. Repeat.
Appreciation
Racehorses price escalate when they win races, giving themselves higher asset value
Royalties / Staking
Creators receive royalties from every transaction onwards. Users enjoy interests from staking $MAX
Tournament Bonus
The bonus with extra $MAX to owners whose racehorse performs well in the tournament rank
Token-Based Syndication
Maxima Racehorse Marketplace
To be one of the first
Maxima will facilitate the crossover from "asset to experience", overseeing everything from caring for and training the horses to arranging experiential days for token-holders; the management of which is also executed using smart contracts on the blockchain.
Available in Q4 2024
The $MAX DAO Token
Governance
Decisions are made via proposals the votes on a specified period
Staking
Staking $MAX on Maxima DeFi platform and other DeFi pools
Rewards
Rewarded with bonus in accordance with the participation rate
Profit Sharing
Profit sharing to users from race-horsing events
Community
Enable social interaction and content sharing by supporting the community
Exclusive Offers
Special campaign offer within a limited period and club offering
NOW
Legal and professional advice
Smart Contract Audit and KYC
Business model experiment with suppliers
2024 Q4
Marketplace NFT ticket launch
$MAX Token Pre-Sale and IDO
Cross-chain support on Layer-2
2025 Q1
Marketplace public launch
fNFTs and ticket redemption
Personal NFT Dashboard
2025 Q3
Maxima Metaverse Products
Maxima Token payment & governance
Gamified Horse activities
2026
Marketplace Mobile App MVP
Horse-racinng Livestream and IoT
Maxima DAO Ecosystem
2027
Maxima Social Platform
Maxima DeFi Products
NFT loans/rentals usecases
2028
Horse Breeding and Nurturing Plans
Maxima Stud Book on Blockchain
Ecosystem Integration: Extended Reality
Subscribe and Join the community
You will be in touch! Join the waiting list and be the first to reserve your horses! Early stage partnership and business contact are also welcome.
Recent publications
From the Media
Frequently asked questions